In the first few weeks of school you must allow extra time for the bus to come in both the morning and afternoon. Not only is it a new route and/or school for students—it's new for our Bus Drivers and Aides as well.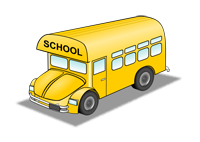 We take our time in getting to know the individual children we transport on a daily basis; it is a process we cannot rush!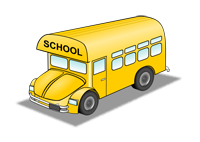 As always, please be at the assigned bus stop 10 minutes before/after the scheduled time on your child's postcard.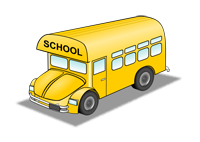 Students in Pre-K through 2nd grade must have a parent/guardian waiting for them at the PM stop!
If you are
NOT
there, he or she will remain on the bus for the duration of the ride and then be transported to one of the following schools upon completion of the route:
Pick student up at the school he or she attends
NOTE
:
Holy Trinity
students are
returned to Morris Ave
&
540 Broadway
students are
returned to JMFECLC
Pick student up at The Gregory School, 201 Monmouth Ave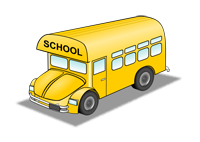 If the parent/guardian of a Pre-K through 2nd grade student wishes to have someone other than themselves pick up their child at the bus stop,
it's mandatory the parent fill out a:
"2016-2017 Permission to Take Off the Bus Form"
(
The person picking the student up also needs to have Photo I.D.)
This form & other forms can be found by clicking the link below!